"It was so easy to get everything ready. Prep Dish made me feel less stressed knowing that everything was all set to go for the week."
~ Katie P.
Do You Dread the "What's for Dinner?" Question?
You don't have to! You have enough on your mind, let us worry about mealtime.
Learn How to
Prep

Your Meals for an Entire Week in Just…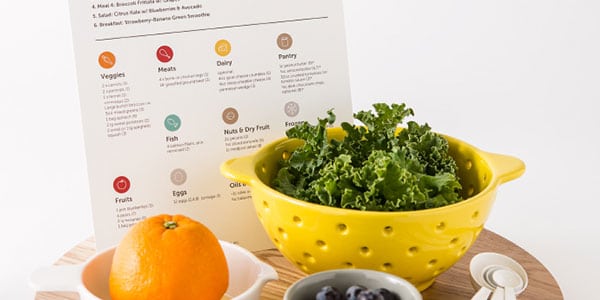 Save Money
We provide a done-for-you meal plan and grocery list every week.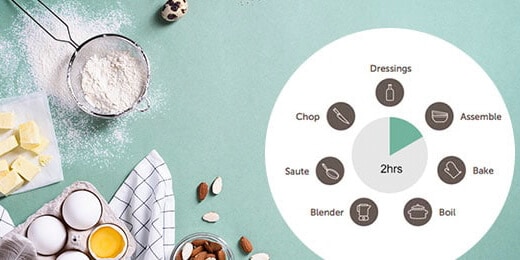 Save Time
We provide step-by-step instructions that show you how to prep in one day.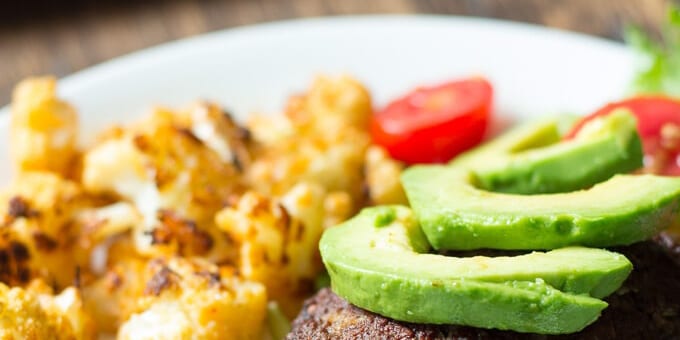 Eat Healthy
Dish and enjoy the delicious 'real food' you prepared at meal time!
Each week you'll get to choose from 4 healthy meal plan menus (Super Fast, Gluten-Free, Paleo or Low Carb) that include an organized, color-coded grocery list, and simple step-by-step prep day instructions.
All you do is…
Our Fans Love Us… You Will Too!
The need to plan and prep ahead of time becomes totally necessary once school is in full swing since I'm juggling 3 sets of after school activities and often find myself cooking dinner in between dropping someone off and picking someone else up! Prep Dish is really a lifesaver for busy evenings like this.
My favorite part about Prep Dish… it is created by registered dietitian Allison Schaaf, and because it is created by a RDN and trained chef, you can trust that your meals are balanced and nutritious! I fell in love with the meal plan. There were so many things that I wanted to make. What an amazing menu!
Ready to Make Meal Time Quick, Easy & Enjoyable?
Try our free 7-day trial to find out how much easier it will be to dish up a healthy, whole-food meal your entire family will love!
Save Money
Shop for only what you need with our done-for-you weekly meal plan and organized grocery list.
Save Time
Prep a week of meals for your entire family in just a few hours with our easy prep day how-to instructions.
Savor More
Savor delicious healthy meals and the extra time you'll be spending with your family at mealtime!
See How Prep Dish is Changing the Way Thousands of Families Do Dinner Time!